Off-Road "WHEELS" Adventures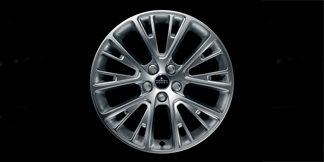 Get off-road to test the capabilities of your newly purchased Land Rover. This rite of passage known as a "Wheel100" event is just the first adventure new Land Rover owners experience as they become part of the rich tradition and community that is the Land Rover experience.
Each Wheels event begins with a series of driving challenges such as cone races to test turning ability, a timed teeter-totter challenge to test balance, blind-folded driving with a passenger guide to demonstrate handling, and an off-road course to see four-wheel drive in action! No worries if that sounds intense — Land Rover owners are guided by professional Land Rover staff.
Planned to be fun for the whole family, each Wheels event includes a catered lunch to make sure that drivers and crew aren't running on empty. And just so everyone believes the incredible tales drivers will tell, the Land Rover staff makes plenty of pictures of each new owner in action.
Wheels events are held at various locations across Texas. Previous Wheels events have been held at the Las Colinas Polo Club, Fossil Rim Wildlife Center and Rough Creek Lodge in Glen Rose, Greystone Castle in Mingus, Texas and the wooded trails of Muenster.
To allow Land Rover owners — new and old — to share their enthusiasm, Land Rover Austin, Land Rover Dallas and Land Rover Frisco each host up to two Wheels events each year. Check our Wheels Event page for more details and schedules.